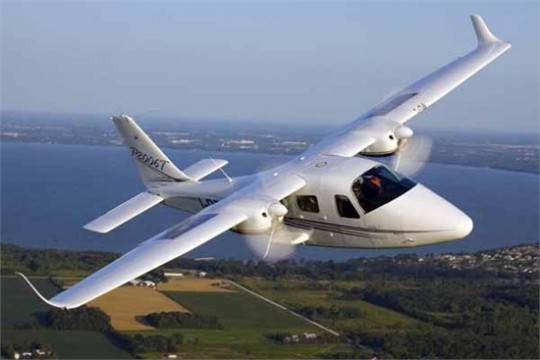 EASA – MEP (A) – CR / MULTI ENGINE PISTON
EASA – MEP (A) PURPOSE OF TRAINING
Pilot training MEP – Multi Engine Rating is an educational training and experience, in addition to the flying experience in single-engine aircraft. MEP training is given in two-engined aircraft. Multi-engine flight candidate for multi-engine aerodynamics, performance, providing expertise in the acquisition of behavioral patterns. they have the authority to fly multi-engine aircraft with the candidates VMC conditions after this training.
Inter Pilot Academy; professional pilot career path MEP- Multi Engine training is a very important step for the student. airway examination and screening, especially in advanced stages MEP and MEP-IR must be taken to have the experience and training, becoming captain of the future of education candidates are scheduled to prepare the ideal conditions.
EASA MEP (A) / TRAINING ACCEPTANCE REQUIREMENTS 
At least equivalent to high school and college graduates,
To get the day for at least 17 years,
Minimum; kuralla according to EASA Part-MED Class 2 medical certificate,
Current CPL (A) license
At least 70 hours must have been PIC flight log
IR (A), CPL (A) or ATPL theory has received one of the course and have passed the written exam with success
at least intermediate level to start the course (reading, writing, comprehension) english knowledge, before the end check ride exam certification must be provided ICAO Level 4 English language.
IMPORTANT NOTE: (Inter Pilot Academy candidates with zero English, first as the first step of the training is to give online training ICAO Level 4 level, ICAO Level 4 English training is included in the Frozen ATPL-training package.
EASA MEP (A) / TRAINING CONTENT
THEORY & SIMULATOR: Students receive 15 hours of training in writing and soft copy of the CBT sources also take practice flights in the pre-flight training simulator training. 
FLIGHT COURSES: MEP (A) flying lessons students learn in the following topics during flight instructors they will do with flying lessons and fly solo. Total also receive 6 hours of flying lessons.
Checking the air with a powerful engine and managed,
use and management of the more complex flight control system,
traffic patterns occur in normal operation and emergency conditions
EASA MEP (A) / SCOPE OF TRAINING AND OUTCOMES
EASA MEP(A) During the training, students would have taken the first basic training on how to use the Multi Engine airplanes. they learn flight procedures.Becoming an airline pilot in multi-engine flight training provided by professional Inter Pilot Academy students; VMC conditions in all VFR, landing, departure, and they complete their education MEP maximum level of knowledge and skills by learning approach procedures.
EASA MEP (A) /  TRAINING COMPLETION CRITERIA
FLIGHTS EASA MEP; Candidates are prepared at the end of the final exam with an experienced flight instructor before the end of the training. They enter into the final check flight instructor exam after the approval of the teacher 1 hour after the end of the flight control test. This flight test; airspace use procedures, one engine in an emergency stay of the airport traffic pattern flight, the flight students practical knowledge in the subjects airport flight traffic patterns in normal conditions tested. 
EASA MEP (A) / DOCUMENTS REQUIRED FOR APPLICATION OF TRAINING
Application form
Copy of passport (picture page should have at least 3 years validity)
EAS MED Class 2 medical certificate
ID Copy (front and rear together)
Log Book last 3 page photocopy
PPL (A) license
ICAO Level 4 English certification
EASA MEP (A)  / DURATION 
EASA MEP(A) as a result of training given to the training of the successful candidate to give the exam on time and weather conditions directly related to the average 15-day theory training lasts 6 hours of flight training. 
Training Consulting Line :   APPLICATION FORM
SUKRU YESILER  / PILOT  / Flight Training & Pilot Career Planning Coach 
e-mail : info@interpilotacademy.com               GSM    : 00 90 542 427 44 74